No room for new coal and gas under Labour's climate plan: modelling
Greenhouse emissions from new fossil fuel projects will exceed current expectations, fresh analysis shows, which could force the Albanese government to impose stricter pollution limits on other heavy industries if it approves the projects and also hit Australia's legally binding climate targets.
A report by the Energy Resources Institute found that new coal and gas projects would blow the budget for Australia's flagship emissions reduction policy, adding to the government's dilemma over gas supply shortages. Protection system.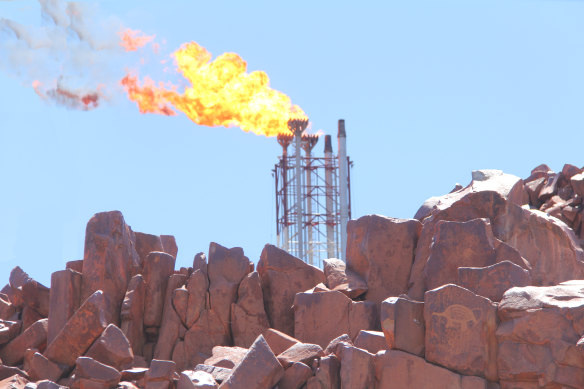 The report, commissioned by the Australian Conservation Foundation, found that even if no new fossil fuel projects were started, greenhouse emissions from coal mines as well as gas plants and processing facilities would remain constant over the next decade, contrary to government estimates. .
"Emissions from existing coal and gas facilities show no signs of abating," ERI's report said. "Without further intervention, these benefits would dramatically exceed the portion of the emissions budget allowed for the federal government to reach their climate goals."
The federal government has committed to reducing emissions by 43 percent by 2030. A government policy paper envisages the Safeguard Mechanism, which would place emission limits on 215 of the biggest industrial polluters, including coal mines, gas processing plants, aluminum smelters and cement producers. would reduce emissions by about 13 million tons per year. Modeling by independent firm Reputex, which analyzed the Albanese government's climate targets ahead of the May election, calculated a 22 million tonne reduction.
loading
ERI trawled the list of current and future plans for Australia's coal mines, gas fields and processing facilities and found that while coal mining would cut annual emissions by 8 million tonnes, gas processing would generate about 33 million tonnes per year from now on. end of decade
It also calculated emissions from a short list of potential new gas projects, which supporters say will go ahead in the near future, including the Scarborough field in Woodside in Western Australia and the Barossa field in Santos in the Northern Territory, as well as Adani Group's Carmichael project in Queensland.
ERI found that these projects alone would add 12 million tonnes to 24 million tonnes a year to the emissions budget.